Turning Honey Platinum with LEED Certification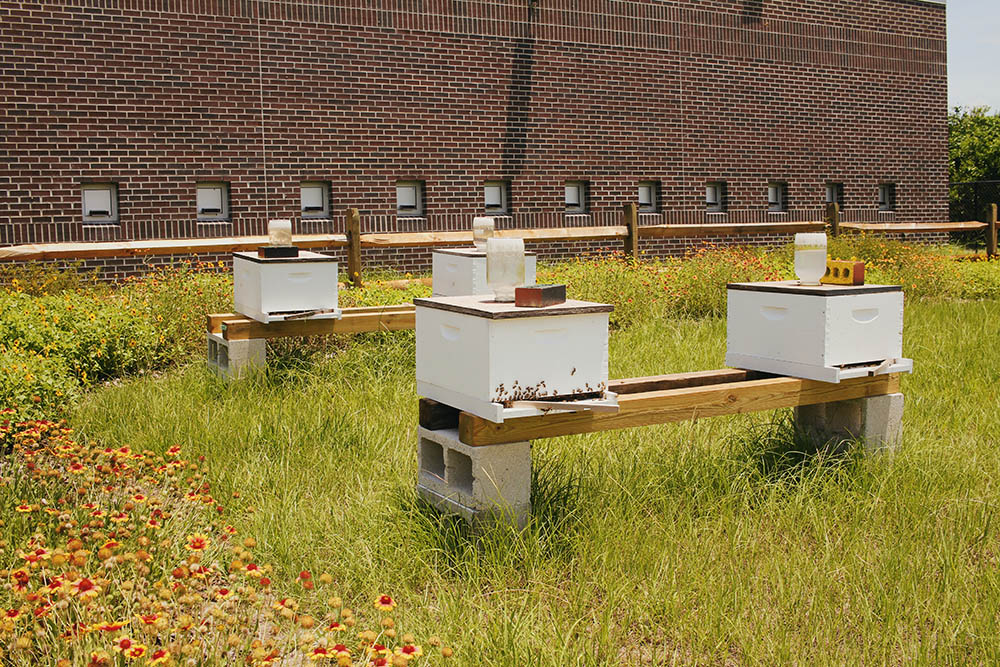 "Saving the bees" and "sustainability" are a couple of terms that have gained quite a buzz over the last few years. For a good reason, too. The decline in the bee population and increased carbon emissions have led to concern amongst many environmentalists and ecologists. However, the University of Florida has recently taken action to confront these concerns in a brilliant way.
The first-in-state Platinum level certification was awarded to the Honey Bee Research and Extension Lab (HBREL) at UF last November. Platinum is the highest level certificate that the Florida Green Building Coalition (FGBC) offers. The lab can now conduct essential research on saving bees in an environmentally sustainable setting.
The HBREL building itself is functional and innovative. Built using recycled and sustainable construction materials, it was designed to be durable and low-waste. The building also employs LED lights, occupancy sensors, and high insulation values in the wall and roof, making it fifty percent more efficient than an average facility. By utilizing these features, the building uses significantly less energy and limits environmental impact.
This accomplishment was a team effort. Project manager Frank Javahari, architect Kristen Cooper, construction manager Mike Walsh, engineer Matt Scaringe, and FGBC designated professional Dustin Stephany all worked together to build this extraordinary facility. Without them, the building would not have received its Platinum status as one of Florida's greenest commercial projects. They all came together during a difficult time to help the environment and build hope for the future.
The research happening inside the building is environmentally innovative as well. The HBREL's mission is to "advance our understanding of managed honey bees in Florida, the U.S., and globally, to improve the health and productivity of bee pollinators everywhere."
These pioneers currently seek to discover how to help these pollinators best while addressing the co-existence between farming and
environmental conservation.  UF does not plan on limiting this sustainable approach to architecture to the HBREL.
According to Dustin Stephany, "IFAS is looking to utilize the FGBC certification for their new Blueberry Facility, which is starting construction soon!"  The HBREL is located directly east of Steinmetz Hall on UF's campus. If you wish to visit the building virtually, you can do so through their website by clicking here.