Brandi Renton, Associate Vice President, Business Affairs
Brandi Renton, Associate Vice President, Business Affairs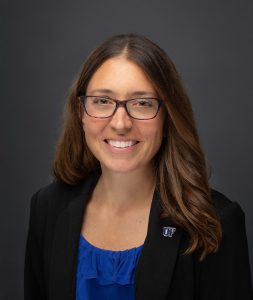 Brandi Renton is responsible for Business & Finance, Communications & Marketing, Events & Permitting, Small Business Supplier Diversity and Technical Services. Renton is joining the University of Florida from the University of North Texas (UNT), where her previous role was Senior Associate Vice President of Administrative Services. She served as a key leader for UNT in operational and administrative roles for more than 12 years and most recently leading UNT through the challenges of the pandemic.
While at UNT, Renton lead a strategic partnership with Toyota Inc. to provide process improvement collaborative initiatives and training programs. Renton has more than eight years of private-sector experience in the services industry providing resources in union/non-union organizations.
Renton earned a bachelor's in Industrial Health and Safety from Oakland University in Rochester, Michigan, and an MBA from Lawrence Technological University in Southfield, Michigan.
She enjoys spending time with family, exploring the outdoors, visiting theme parks, and supporting her daughter at equestrian competitions.
Administrative Specialist I: Katrina Fields