A message from VP Curtis Reynolds, Summer 2019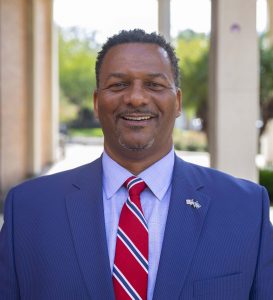 Greetings!
This is the time of year when we prepare for hurricane season and the Fall semester. The Emergency Management team asks everyone to get a plan, get a kit, and be informed. You can read more tips below on how to prepare this hurricane season.
This Summer, multiple units are working on new programs. One of the new programs launching this Fall is sponsored by Transportation and Parking Services called Campus Connector. The Campus Connector is a fare-free, fixed-route, shuttle bus service set to launch in late August. The route of the shuttle service will be along the Newell Drive corridor, providing a critical transit link between the campus core and the UF Health complex. The shuttle will run Monday through Friday, operating from 7:30 am to 5:30 pm, circulating every 15 minutes. This will be a safe and efficient alternative transportation option.
Lastly, I would like to congratulate new hires, those who have been promoted, and those who have shared their skills and knowledge with us as they retire from UF.
Thank you to all Business Affairs employees for your hard work, as we support UF's goal to rise to five this year.
Sincerely,
Curtis A. Reynolds
Vice President for Business Affairs