Scott Fox, Director, Transportation and Parking Services
Scott Fox, Director, Transportation and Parking Services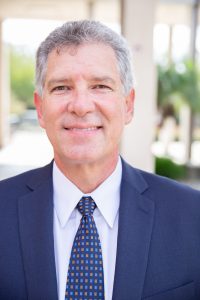 Scott Fox has served as a parking professional in both public and private industry since 1982.  He joined Transportation and Parking Service at the University of Florida in 1998, assuming the director's position in 2004.  His responsibilities include distribution of parking decals and management of enforcement services, a broad menu of alternative transportation programs, garage and lot maintenance, and oversight of the Student Traffic Court and Transportation Fee accounts.  Scott manages a $22 million annual budget for this self-funded auxiliary service.
Scott served previously as Assistant Vice President for Century Parking, Inc. where he was responsible for a portfolio of 42 parking management contracts throughout the New York, Philadelphia and Washington, DC region.  These included commercial garages, government institutions, class-A office buildings, hospitals, college campuses, restaurants, hotels and clubs.
Scott has been recognized with the Champions for Change Award in 2013, bestowed by the University of Florida for achievement in energy conservation and sustainability for the ongoing installation of energy efficient lighting systems in campus parking garages.  He received the 2013 Dr. Kermit Sigmon Citizen Participation Award from the Metropolitan Transportation Planning Organization for contributions to the community's transportation planning process.  Under Scott's leadership, Transportation and Parking Services has been recognized by state, national and international organizations for unique achievements in new facility design and construction, and for excellence in parking structure restoration.