Lynda Reinhart, Director, Stephen C. O'Connell Center
Lynda Reinhart, Director, Stephen C. O'Connell Center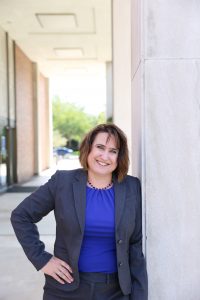 Lynda M. Reinhart currently serves as the Director of the University of Florida's Stephen C. O'Connell Center. She began working at the venue as a part time student in 1994 and was appointed to the full time staff in 1998. Lynda worked her way up the ranks until she was named Director in July 2007. At the University of Florida she served as adjunct professor where she directed student research on the feasibility of a facility management degree program at UF and taught a Facilities Management course. Lynda holds a Bachelor of Science in Business Administration and Master of Science in Recreational Studies, both from UF.
An active member of the International Association of Venue Managers (IAVM) since 1997, Lynda has attended numerous training/educational opportunities and also a graduate of the Venue Management School, the Graduate Institute, and the Academy for Venue Safety and Security. Her involvement on the Body of Knowledge Task Force was instrumental in developing a standardized facility management curriculum and college textbook. Lynda has also served on the organization's Arenas Committee (2015-2016 Chair), University Committee, Foundation Marketing Sub-Committee, Professional Development and Budget/ Finance Committees and served as Sector Director for Universities on the Board of Directors from 2009-2011.
Lynda is an active member of the Country Music Association (CMA), International Entertainment Buyers' Association (IEBA), Florida Facility Managers Association (FFMA), Alachua County Hospitality Council, Rotary Club of Gainesville and the Gainesville Sports Commission. Previously, she has served as a FFMA At-Large Board Member, Chair of the FFMA Scholarship Committee, and President of the Sports Commission. Lynda is currently serving as Vice President for FFMA and Sector Director for Arenas on the IAVM Board of Directors. She is a member of the Executive Committee for both organizations.
Administrative Support: Courtney Bellot