Joe Souza, Director of Physical Security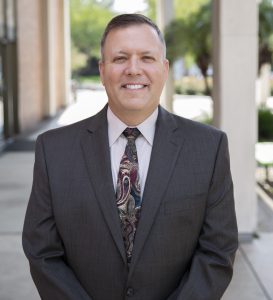 Joseph Souza is the Director of Physical Security. Souza previously was the Assistant Director of the Department of Security at the University of Central Florida. Souza will oversee security software for cameras, enhance the coverage of security cameras across UF, and put automated electronic access controls on buildings.
Souza will also assist UF Police by installing Automated License Plate Readers on campus and upgrade the Gator1 card technology to add features such as encryption and proximity-based access controls.
At UCF, Souza has had much success as he planned, designed and oversaw construction of UCF's first Global Security Operations Center. Souza upgraded and maintained video surveillance as well as access control management.