Frank Phillips, Director, Business Affairs Technical Services
Frank Phillips, Director, Business Affairs Technical Services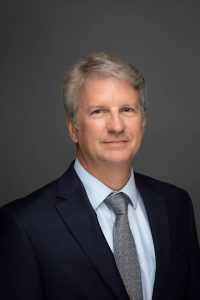 Frank Phillips began his career at the University of Florida in 1988 as a student while attending the College of Agricultural and Life Sciences where he received a bachelor's degree in Food and Resource Economics. While working in the Physical Plant  Division at the Health Science Center Frank completed the development and installation of the first computerized maintenance management system used at the university. Following graduation he accepted a fulltime position in the Vice President of Health Affairs Information Technology group where he continued to specialize in developing and supporting facility related software.
From 2000-2017 Frank worked as Associate Director in Planning, Design and Construction where he oversaw the Space Management and Analysis team and the divisions' software development and IT needs.
In October 2017 the Business Affairs Technical Services (BA·TS) team was created and Frank was named the director. This unit provides support to all Business Affairs divisions. Services provided include website design and development, data-based web application development, and enterprise application support as well as software acquisition consulting. In addition, BATS provides space management and analysis functions for the university and offers an enterprise GIS that can be utilized by the university community.
Administrative Assistant III: Matt Sherman