AnaLee Rodriguez, Communications Manager
AnaLee Rodriguez, Communications Manager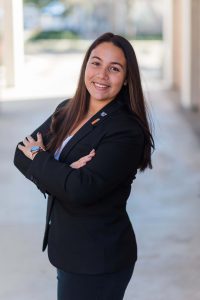 AnaLee Rodriguez started working at the University of Florida in 2017 with TAPS as their marketing specialist. She led the successful Food for Fines program in conjunction with President Fuchs's April Fools' prank.
Prior to UF, she was a journalist, an action shot photographer at Disney/ESPN and worked as a graphic designer at the National Basketball Association (NBA Headquarters in New York City).
She enjoys watching sports, painting and spending time with her pup, Axle. A fun fact about AnaLee is she threw the javelin on her university track and field team.