Will Strnad, Assistant Director of Budget & Finance
Will Strnad, Assistant Director of Budget & Finance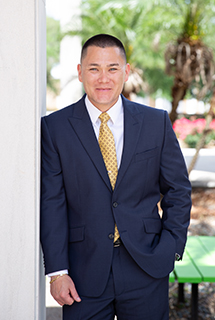 Will Strnad is a two-time Gator graduate as he completed both undergraduate and graduate school at the University of Florida. Will is not a Florida native, but lived in many places around the country.
He moved between South Korea, where he was born, and the U.S. growing up as his father was in the Army. He too served and was an Officer in the Navy.
Will enjoys spending time with his two boys, going to the gym and relaxing. A fun fact about Will is that English is his 2nd language as he also speaks Korean. Will has been with Business Affairs since 2011.