Tara Hollow, Operations Manager of Events and Permitting
Tara Hollow, Operations Manager of Events and Permitting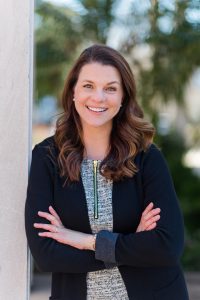 Tara Hollow is the Operations Manager of Events and Permitting for University of Florida owned properties across the state of Florida. She reviews and manages requests from University colleges and departments, non-registered student organizations and non-UF organizations. Tara worked with UF Student Affairs IT team to utilize their self-developed permitting system, GatorConnect, to set-up and implement the first online event permitting system for Business Affairs. She has been an employee with the University of Florida since 2014.
Tara is a true Alachua County native, not only was she born and raised in the Gator Nation, she is a seventh generation Alachua County Resident. In addition, she has worked throughout the Gainesville community and holds a Bachelor of Science degree from the University of Florida's College of Agriculture and Life Sciences (CALS) in Food and Resource Economics.
When she is not on campus, Tara enjoys family time with her husband and their two boys, researching her ancestry and photography.